Welcome former WavCom Customers!
Thank you for embracing our rebranding to Highline! What does this change mean for all of our current customers? Everything that you know and love about WavCom will remain – still the same great local team, but now investing millions in deploying technology that will bring you faster speeds and more robust Wi-Fi. With the power of Highline, we can now better serve you!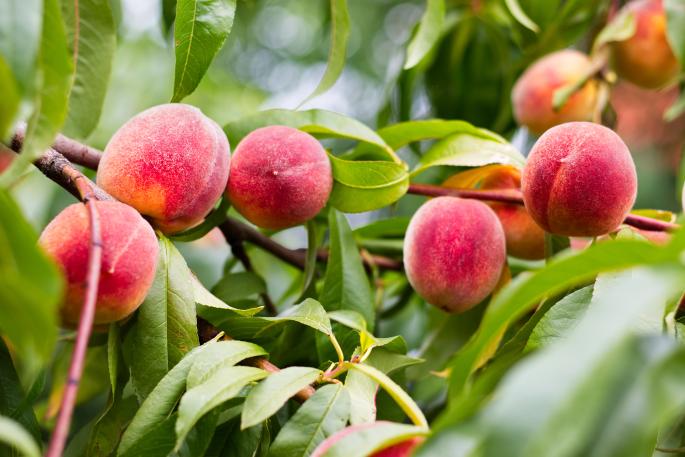 High-Speed Internet for Georgia
Welcome to Georgia, home to farmland, mountains, lakes, coastal beaches, and the plains. Georgia boasts the High Museum of Art, the world of Coca-Cola, and is home to many historical battlegrounds all throughout the state. Pine Mountain, Stone Mountain, the Chattahoochee River, Flint River, and Savannah River all have special memories in the hearts of all that live and visit the state of Georgia..
 
Expanding fiber communications has become a critical component of successful economic development, workforce retention, education, healthcare, and agriculture and Highline is working with local counties to ensure that they can help each deploy additional Gigabit services to homes and businesses. Most recently, Governor Kemp announced $408 million in preliminary awards which will provide communities, households, and businesses in 70 Georgia counties access to faster and more reliable broadband. Highline will partner directly with several of these counties to ensure that the unserved, underserved, and unhappily served will have a choice in Fiber optics to make a difference in their lives at home, work and school.
Area Updates - April 2023
Upson
Construction is currently underway in our UPA1-F04 this build includes Pleasant Valley Rd., Turkey Creek Rd., Flint Ridge Rd., Crest Highway, Lawrence Rd., Nelson Rd., and Jeff Davis Rd amongst others. Please review the Fiber map below to check your area for fiber build out -- COMING SOON! We are sitting at a 94.54% of goal for completion for this area. We are NOW taking orders to schedule installation. As we continue construction in the area, please expect to see our crews working diligently to complete this project. Give them a wave as you go by!
Our Community Relations Specialist, Alexis Scott-Myers will be in the Pleasant Valley Rd. area between 5/3/2023-5/12/2023. Alexis will be speaking with potential customers to answer any questions you may have. She will also be able to assist in priority registration. **Priority registration will expedite the CONSTRUCTION process which will provide the customer with fiber-optic connection SOONER**.
Did you know Highline provides VOICE service?
Yes, it's true! You can bring your current number with you to Highline or choose to have a new number. Either way, we will assist you 100% by making it easy for you to do business with us!
Keep your current number.

Get a new number.

24HR battery back-up to ensure dial tone if loss of power occurs.

100% easy to SWITCH.

3-way calling

Call forwarding

Caller id

Long distance access to forty-eight contiguous states -- included with package!
SO, WHAT ARE YOU WAITING FOR? SWITCH TO HIGHLINE TODAY AND LEAVE YOUR TROUBLES BEHIND!!!
Fiber installation has started in the following neighborhoods. If you have not signed up for FIBER installation, please call in today and be connected with a highly experience customer service representative to get this process started!
Sandy Brook Cir

Kings Ridge

Pickard Rd

Sunset Village

Baker Britt
Our splicing crew members are working in the Baker Britt neighborhood preparing homes for final installation.
If you have already signed up for service, we will be in contact with you to schedule your home installation over the next two weeks.
Congratulations to our April teacher of the month from Upson-Lee Elementary school Travis Barber. Pictured below Travis Barber, Chip Clarke (Assistant Principal), Amy Ellington (Assistant Principal) and Alexis Scott-Myers (Highline Community Relations Specialist.
Mr. Clarke and Mrs. Ellington were ecstatic for Travis to receive recognition as the HIGHLINE teacher of the month. Mr. Barber has a contagious smile and lights up the room with his high energy and joyful spirit. -Enjoy the week off and your visit to BASSPRO SHOP!!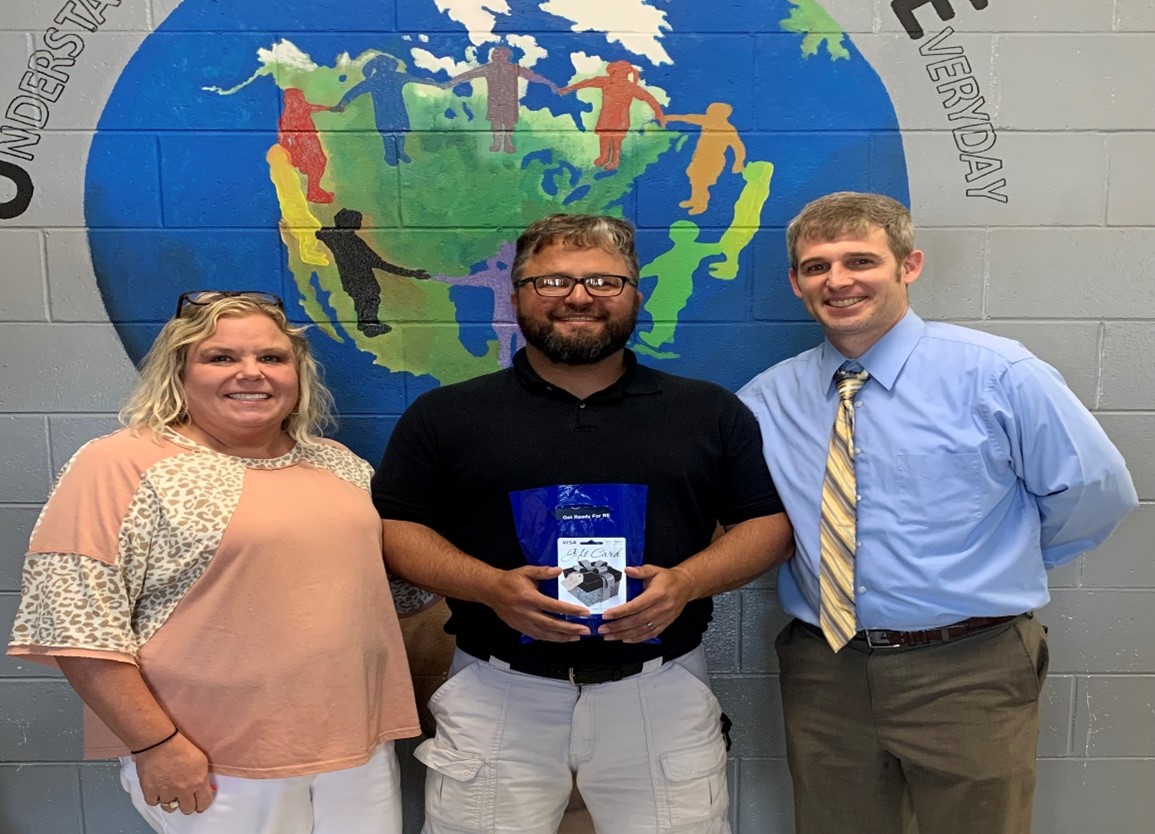 The MAP below provides an estimated fiber build-out in your area. For additional information, questions, or to sign up for service, call us today to be added to our PRIORITY LIST!!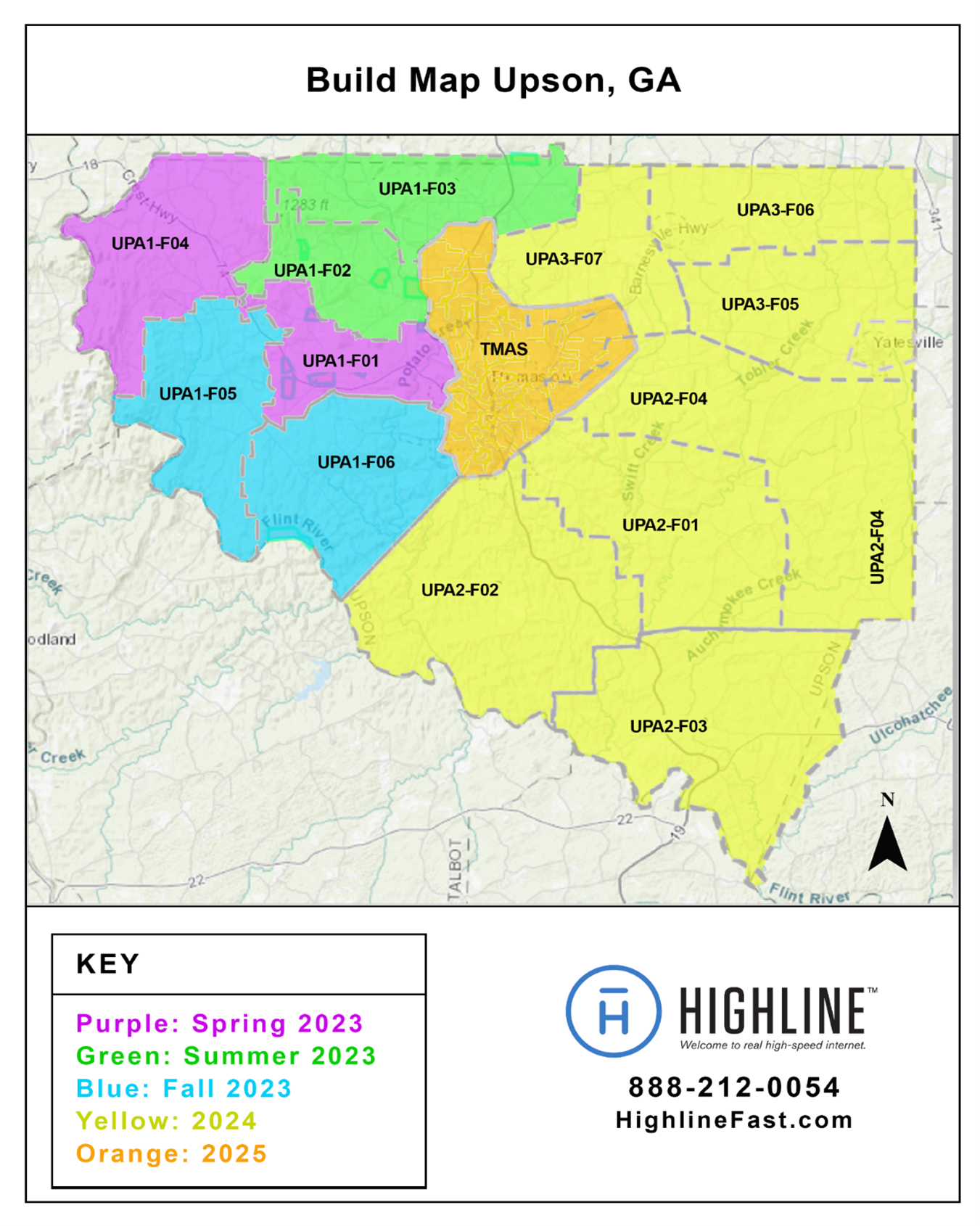 We participated in the ART & SOUL festival held by the City of Upson 4/21/2023 & 4/22/2023. We had an incredible time meeting new people, networking, playing games, and eating… a lot!
Special thanks to Taylor Smith and the City of Upson for extending the invitation and allowing us to Sponsor such a wonderful event.
Waverly
 
Our NEW, robust, and redundant network is now active. This update provides us state of the art access to monitor, catch and control future outages also, the ability to stop outages prior to affecting the network. We appreciate your patience as we worked to implement this update and apologize to those affected during the process.

 

Fiber construction is ongoing -- GA Highway 315, Ridgeway Rd., and Pierce Rd. Customers can expect to be upgraded to FIBER within the next 30 days.

 

 

**Fiber Available now** – Mulberry Grove (Fortson GA), GA Highway 208, GA Highway 36, Voorhees Rd, GA Highway 27, Goolsby Cir, Twin Lakes, and My Private Dr.

 

Call in today to upgrade your package and receive 3 FREE months of Spotify subscription.

*New customers will receive FREE APPLE AIRPODS.

 

Would you like to receive $25 off your monthly statement? What about $50 off your monthly statement? Become a neighborhood champion or refer a friend to Highline services and start saving today! Give us a call 888-251-0054 to speak with a Highline team member and explore your options!

 

 

Follow us on social media to stay connected!!