Find Answers to Common Questions
General
Why fiber internet? 

Most internet connections are made using copper wires which transfer data at the speed of electricity, which is about 1% the speed of light. With fiber internet, your data transfers at 70% the speed of light - that's 186,272 miles per second! This allows speeds that are up to 6 to 10x faster for downloads, and 77x faster for uploads than your traditional cable internet. A faster upload speed means you can share files faster, have better quality video meetings, and enjoy lag-free gaming. 

Fiber is also more reliable. Copper, DSL, and wireless internet can be affected by outside factors such as severe weather, temperature fluctuations, and moisture. Because the signal uses light instead of electricity, fiber internet is unaffected by electrical surges, moisture, or cold. This means you get reliable, fast internet in any conditions.

Where are Highline services available?

Currently, we are in Michigan and Colorado. Soon, we will be migrating customers in Texas, Georgia, Kansas, and Nebraska.

How do I pay my bill?

You can log in to your online account to pay your bill or set up a scheduled autopay. In addition, you can call (888) 212-0054 to make a payment.

What do you mean when you say, "Welcome to real high-speed internet"?

We know a lot of providers are out there building piece-meal networks to help them deliver Internet service, but we are building a Fiber Network, with Fiber to the Premises. This means fiber directly to the Home, Business, School, Municipality, etc. Our network is 100% Fiber, not a mixture of Coax, HFC, or Copper facilities.

With Highline, you get real high-speed internet with no hidden fees, no annual contracts, no data caps, and no throttling speeds.

What type of router do I need to use for my Highline service?

We supply a Calix Wi-Fi 6 router that supports all your connected devices and allows you to connect up to 250 devices, like TVs, computers, tablets, gaming consoles, cell phones, and cameras, all to your Highline connection.

What's the difference between the internet and Wi-Fi? 

Internet is the data that is sent to and from all your connected devices. Wi-Fi is the wireless technology that sends and receives this data through the air to non-wired devices in your home. 

What is Wi-Fi 6? 

Wi-Fi 6 is a new standard in Wi-Fi technology that improves reliability and speeds of internet devices in your home, especially when you have a bunch of different devices connected at once. With the new Target Wake Time feature, Wi-Fi 6 can even improve the battery life of your phone, laptop, and tablet. Best of all, you don't have to worry about these new features - the benefits of Wi-Fi 6 are handled automatically by your Highline service. You can sit back, relax, and use the internet as you normally would. 

What is the HighlineFast App Powered by CommandIQ?

With the HighlineFast App, you can control your network, rename your network, reset your Wi-Fi password, set parental controls, perform speed tests, and more, all from your phone or tablet. Learn more about what the app can do for you at highlinefast.com/highlinefast-app.

Where can I find information about outages?

The best way to check for service outages in your area is to check our Facebook page.
Router
What is the range of my router? Do I need Wi-Fi extenders in my house? 

In most cases, the GigaSpire BLAST router provides your entire home with strong, reliable Wi-Fi. Only 7% of customers need extenders to improve their service. Please contact us if you think you could benefit from this service.

What is firmware and why do I need to update it? 

Firmware is the software that comes installed on your router. Making sure your firmware is up to date ensures you are getting the most performance and best security protection out of your router. At Highline, we automatically keep your router's firmware updated to the latest version.

Where is the best place to put the GigaSpire BLAST? 

The best place to put the GigaSpire BLAST is in a central location with good "line of sight" visibility to the main areas of your home. If you need to place the GigaSpire in a non-central location and find it does not provide adequate Wi-Fi to all the areas in your home where you use the Internet, contact us to request a mesh unit to extend your signal.

My wireless device says it cannot support a 5 GHz radio. What do I need to do? 

The GigaSpire BLAST supports both 2.4 GHz and 5 GHz radios. All your 2.4GHz devices should be able to connect without any issue. However, if you still find you're having problems, contact Highline Support for assistance.

How do I reset the GigaSpire BLAST back to factory settings? 

You can press the RESET button on the back of the GigaSpire BLAST for at least 10 seconds for a factory reset, but only take this step if your service provider requests that you do this. You will lose Internet service for a short period of time.

What is the WPS Button for? 

WPS stands for Wi-Fi Protected Set-up and is a security standard that makes it easier and faster to connect your GigaSpire BLAST to other wireless devices.

What do the lights on my GigaSpire BLAST router mean while it's booting up? 

The LEDs located on the corner of the GigaSpire BLAST provide information on the status and current state of the system. See below for a table of LED statuses:

| Lights | Status |
| --- | --- |
| No light | The unit is turned off or does not have power |
| Flashes cyan every second | Booting up/updating |
| Flashes red every 0.8 seconds | Boot-up failed |
| Cyan | Unit is connected to the internet |
| Flashes red every 1.6 seconds | No service/no internet |
| Flashes green every 0.5 seconds | WPS pairing mode |
Internet Speeds
How much speed do I need? 

Certain minimum speeds are needed to enjoy different types of online activities. Video streaming is the best example of this - the better the video quality, the faster your internet speeds need to be. To stream Ultra/4k video on Netflix, for example, you would need at least 25Mbps on the device you are using.

How is internet speed measured?

Internet speed is usually measured in "megabits per second" (Mbps) and "gigabits per second" (Gbps). 1 gigabit is equal to 1,000 megabits, so 1 Gbps is 1,000 times faster than 1 Mbps.

What factors affect connection speeds? 

The number of other devices on network.
The age and capabilities of your device.
The distance between you and your router.
The number and materials of the walls between you and your router.
Whether you are connected via Wi-Fi or using a wired, ethernet connection.

How does my device affect my internet speed?

All devices have different maximum Wi-Fi speeds. A 6-year-old laptop has a much lower max speed than a brand-new, next-gen smartphone. See the chart below for example max Wi-Fi speeds of certain devices. 

| Device | Technology | max speed |
| --- | --- | --- |
| 13-inch MacBook Pro M1 (2020)  |  Wi-Fi 6  | 1000+ Mbps |
| Apple iPhone 12  |  Wi-Fi 6   | 1000+ Mbps |
| 15-inch MacBook Pro (2018) |  Wi-Fi 5   | 1000+ Mbps |
| Apple iPad Pro (2016) |  Wi-Fi 5   | 400 Mbps |
| Apple iPhone 7 / 7 Plus |  Wi-Fi 5   | 825 Mbps |
| Apple TV 4k |  Wi-Fi 5   | 866 Mbps |
| Apple iPhone 11 | Wi-Fi 6   | 866 Mbps |
| Samsung Galaxy S20 | Wi-Fi 6   | 1000+ Mbps |

Running a speed test on your device while standing next to your router will gives a good idea of that device's max Wi-Fi speed but does not reflect the total internet speed of your service. For an accurate reading of your household internet speed, use the speed test provided in the HighlineFast App. This runs the speed test directly from your router for the most accurate results. 

If you are experiencing slower speeds than you expected, please contact Highline Support at 1-888-212-0054.

What is the difference between download and upload speeds?

Download speeds measure how fast your internet is at receiving information, like downloading and streaming. This affects things like watching a YouTube video, streaming a 4K TV show, or listening to your favorite song on Spotify. Upload speeds affect how fast your internet can send information. This affects how quickly you can upload a video to YouTube, send a large file to a coworker, the quality of your Zoom / video meetings, and how much lag you will experience when online gaming.
HighlineFast App Powered by CommandIQ
Where can I download the HighlineFast App? 

Download the App from either the Google Play store or Apple App Store.

I accidentally put my phone into a parental control profile and turned it off, now I cannot turn it back on. What should I do? 

Simply turn off Wi-Fi on your phone and wait for it to connect to the cellular network. You can then enter the app and select the checkmark icon to turn your profile back on. We would recommend that you remove your phone from the profile if you do not want to accidentally turn yourself off.

I don't see the Enhanced Parental Controls or ProtectIQ under "Enable Applications." What do I do? 

Parental controls and network protections are included with your internet service. Contact Highline Support at 1-888-212-0054 to turn these features on at no cost to you.

Where can I find more information about how to use and configure the HighlineFast App?

Download the user guide and the FAQ.
Home Voice Service FAQ
Why should I have home voice service?

Some of the best reasons to have a landline phone include:

Voice Quality—Your home voice service gives you superior sound, quality and clarity.
Reliability—No call dropping here. Home voice gives you a more reliable connection.
Security—In an emergency you can count on your call going through. The dispatcher will always know your address even if you are unable to give it to them because we will have enrolled your address into the 911 database. Additionally, many home security systems require a home phone connection.
Peace of Mind—There is no need to worry. You will be able to call home to check on your children or their caregiver when you are away.

What features come with my home voice service, and how do I activate them?

Your plan offers a multitude of features. From Caller ID to Voicemail, you will have everything you need. Use the table below to review all the features and codes to activate them.

| Code | Feature |
| --- | --- |
| *72 | Call Forwarding Always Activation |
| *73 | Call Forwarding Always Deactivation |
| *92 | Call Forwarding No Answer Activation |
| *93 | Call Forwarding No Answer Deactivation |
| *94 | Call Forwarding Not Reachable Activation |
| *95 | Call Forwarding Not Reachable Deactivation |
| *67 | Caller ID Delivery Blocking per Call Activation |
| *31 | Caller ID Delivery Blocking Persistent Activation |
| *32 | Caller ID Delivery Blocking Persistent Deactivation |
| *70 | Cancel Call Waiting Deactivation |
| *22 | Call Hold |
| *69 | Call Return |
| *66 | Last Number Redial |
| *77 | Anonymous Call Rejection |
| *87 | Anonymous Call Rejection Deactivation |
| *78 | Do Not Disturb Activation |
| *79 | Do Not Disturb Deactivation |
| *74 | Speed Dial |
| *86 | Voicemail |
| N/A | Unified Messaging |
| N/A | Three-Way Calling |

Where can I call?

You don't have to worry with long distance charges. You can call anyone in the contiguous 48 states.

Will I be able to answer calls to my home when I am away?

Yes, you can! With call forwarding you will never miss a call. You can route your number to your cell phone or any other land line. You'll also be able to access your voicemail from anywhere, including in your email. 

How do I set up my voicemail?

Voicemail and its features can be easily set up by logging in to your customer portal.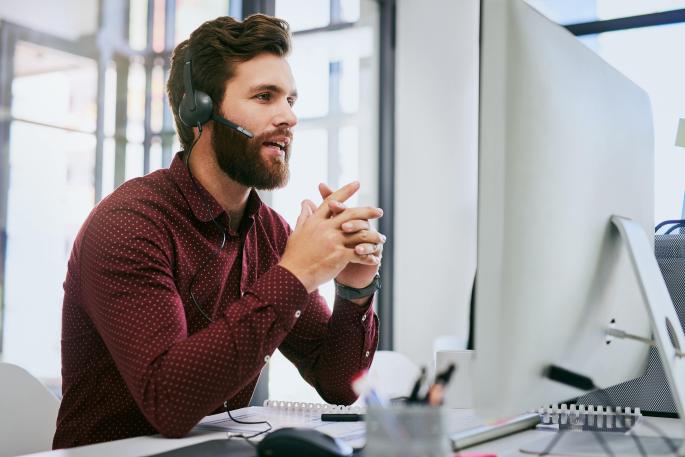 Can't Find the Answer Here?
Request Support
For issues or troubleshooting not covered on our FAQs page, you can request support from a member of our team.