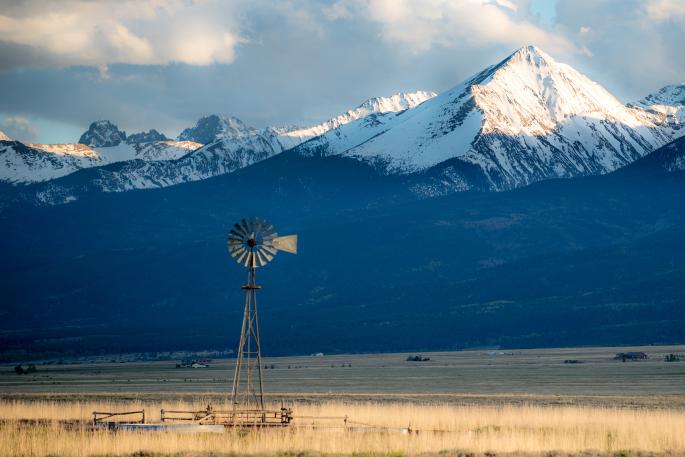 High-Speed Internet for Colorado
Welcome to Colorado, home of a diverse landscape of arid desert, river canyons, mesas, pristine lakes and snow-covered Rocky Mountains and equally diverse activities available from hiking, mountain biking, skiing, canoeing, or just unwinding amidst nature.
People choose to live here for one--or all--of these reasons, and they want to be able to have high-speed internet in these pristine areas.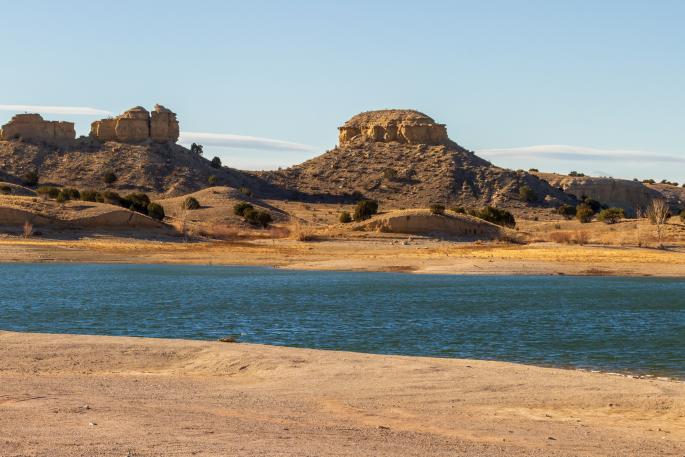 Fiber Is Finally Here
Highline was established to solve the internet problem of the unserved, underserved, and unhappily served households in a variety of areas in Colorado starting with the new fiber build areas of Pueblo and Pueblo West, Burland/Bailey, Staunton/Pine, and Grand Junction, and legacy areas of Rye, Colorado City, South Park, Hartsel, and Fairplay.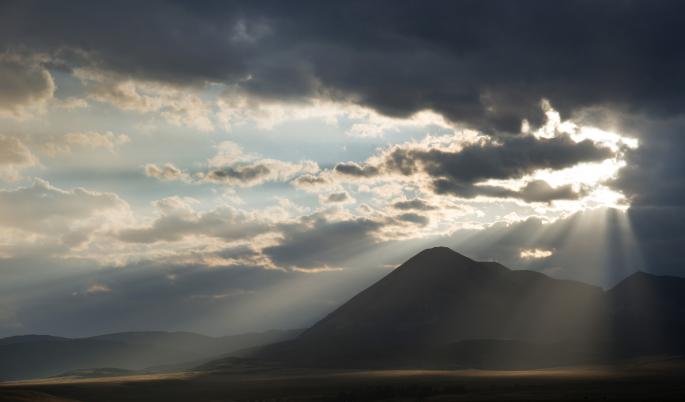 Wireless is Here
Highline has worked with Huerfano County and the City of Walsenburg and has installed a new wireless system to provide Fixed Wireless in parts of Walsenburg to offer 100Mbps service.  If you are interested, please reach out to our customer service group at 1-888-212-0054.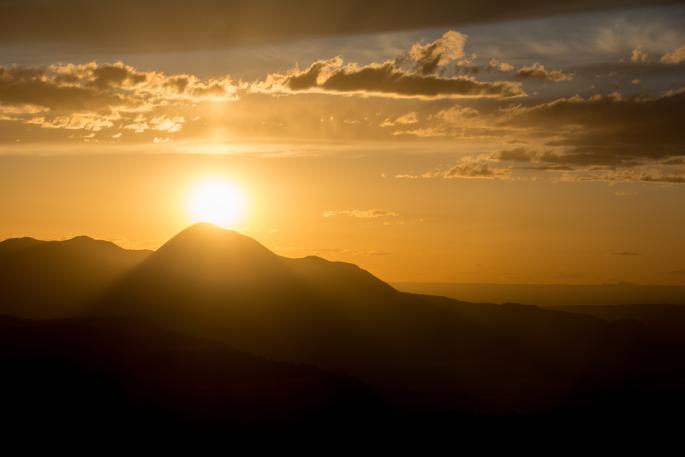 The End of Buffering Once and For All
If your household is constantly complaining about the reliability and slow speed of your current connection, Highline will solves that problem with our blazing fiber Internet service.
Our current customers are connecting multiple tv's, computers, tablets, gaming stations, cell phones, cameras to the Highline connection, and there is enough bandwidth to support every device connected to the new Wi-Fi 6 router we recommend with our service.   
Our App also provides the ability to protect your home network as well as parental controls to manage and monitor in home use.   
Latest Area Updates
Pueblo West:  Construction continues and we are happy to announce that we now have over 2100 homes available for our services!
We turned up our first customer in the Southside of Pueblo West on 12/14/2022 and are super excited to have homes turning up.  Watch for our team members out "door tagging" which means we are leaving you a notice that service is available at your home.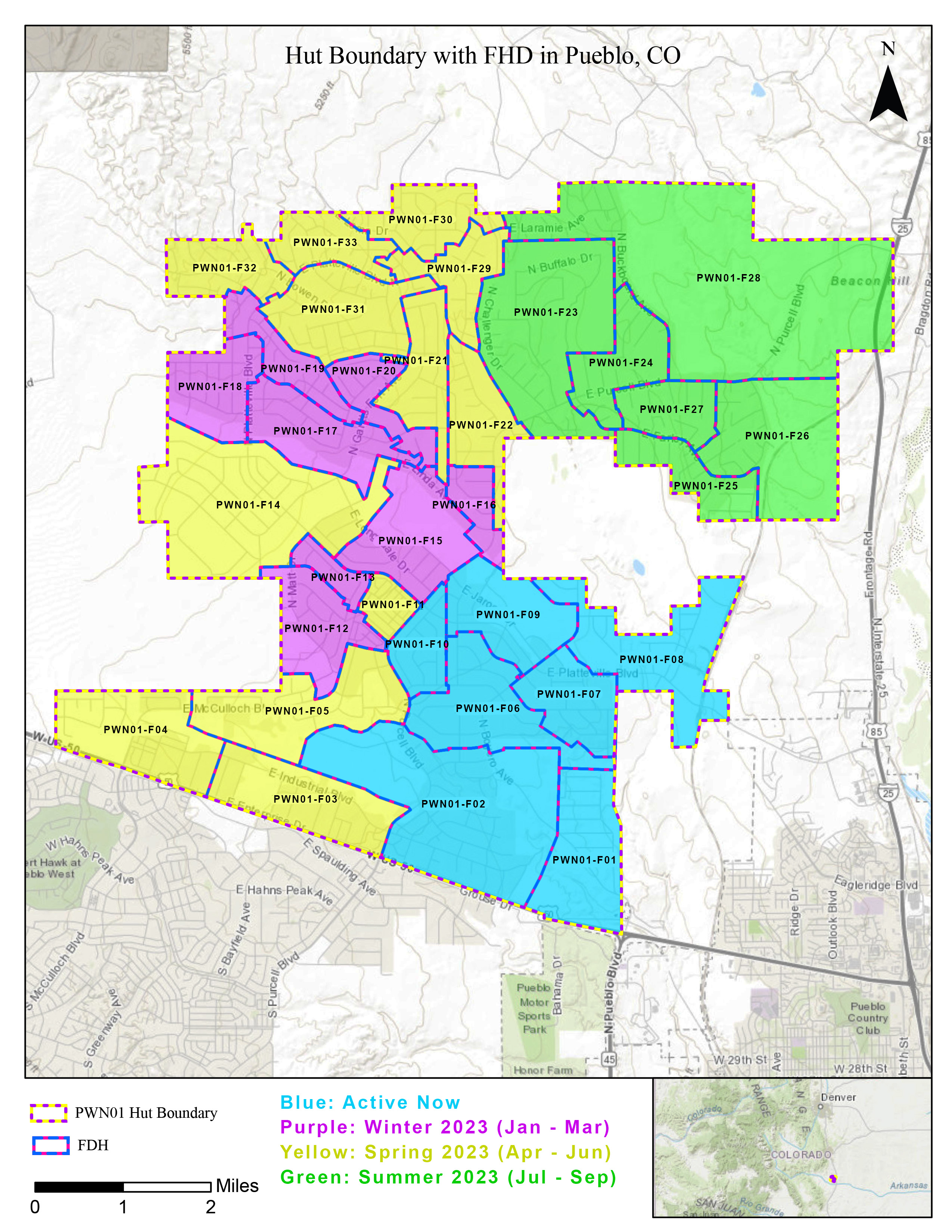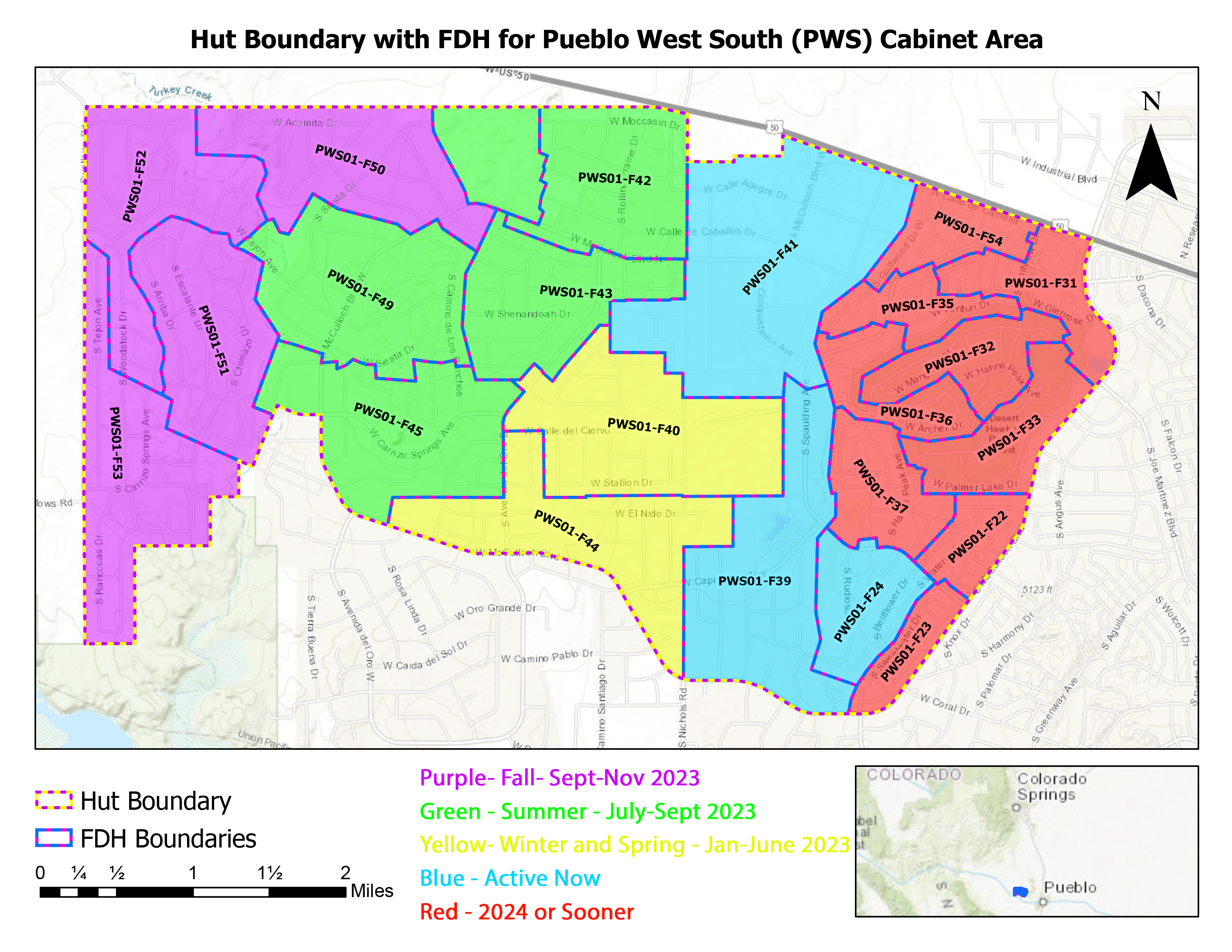 Burland/Bailey: Waiting for Spring to finish the total construction build.  We are so looking forward to all of you being our customers and bringing you real high-speed Internet Services!
Staunton/Pine: Engineering and Design continue here and we are on track for construction in 2023.  We will be there, so put it on your calendar to look forward to the celebration of real high-speed Internet!
Below is high-level project time line, we will tighten up the dates upon securing permits.
•    Receive Agreement from State:                     9/22/22
•    SPT Commences Construction:                     2/20/23
•    SPT begins to turn-up Customers:                  7/5/23 
•    SPT Completes Construction:                        6/15/24  
•    SPT Completes Customer Activations:            9/15/24  
 
Grand Junction: 
Construction in Grand Junction is progressing, and our mission to deliver fiber internet access to the people there continues thru the end of the year. Make sure you sign up for your own high-speed connection; contact us today, and get ready to experience the fiber-fast difference!

3/20/2023 - Construction crews are pulling fiber on Cottage Meadows and Camelot Ln in Grand Junction currently.