I am a customer.
I want service in Colorado.
About Highline Fiber Internet in Colorado
Highline is a high-speed internet and voice provider that serves previously underserved and unserved communities throughout the United States.
Highline believes everyone deserves access to every opportunity that comes from fully participating in today's digital world. And we are committed to bringing the power of fiber-enabled internet to communities across the U.S.
We're Local
We care about the local community because we're a part of it. As Colorado residents, we take great pride in our community!
Honoring Our Teachers
Colorado teachers deserve recognition for their hard work and commitment. Highline invites you to nominate someone to be recognized as a Teacher of the Month. Winning teachers will receive a $200 gift card.
Honoring Our First Responders
Colorado first responders work in extreme conditions to keep our citizens safe. Highline invites you to nominate someone to be recognized as a First Responder of the Month. Winning nominees will receive a $200 gift card.
Affordable Connectivity Program
The Affordable Connectivity Program is a government program that helps low-income households pay for access to high-speed fiber internet.
Colorado Updates
Want to know if we're available in your area? Check Availability
Latest Area Updates
Pueblo West:  Construction continues and we are happy to announce that we now have over 2100 homes available for our services!
We turned up our first customer in the Southside of Pueblo West on 12/14/2022 and are super excited to have homes turning up.  Watch for our team members out "door tagging" which means we are leaving you a notice that service is available at your home.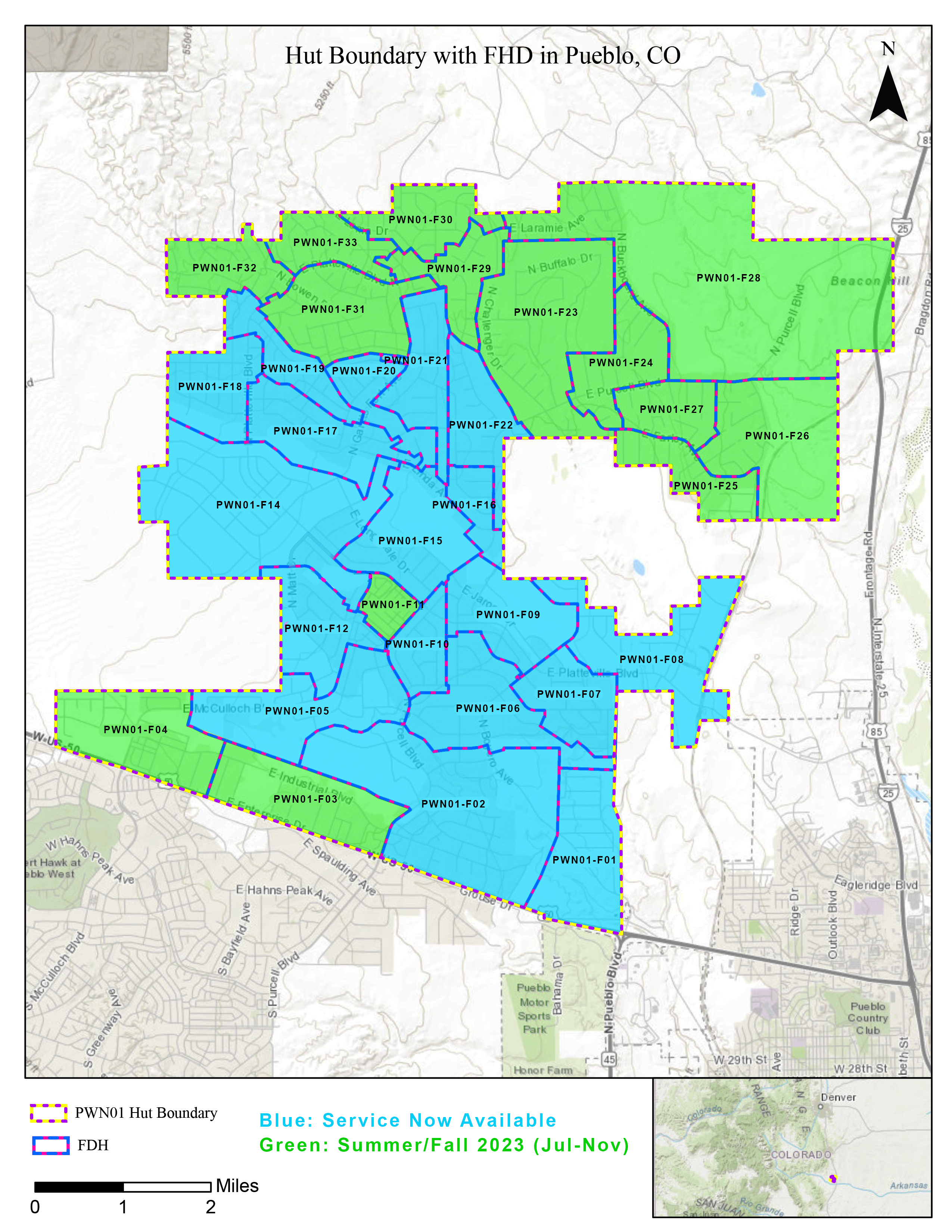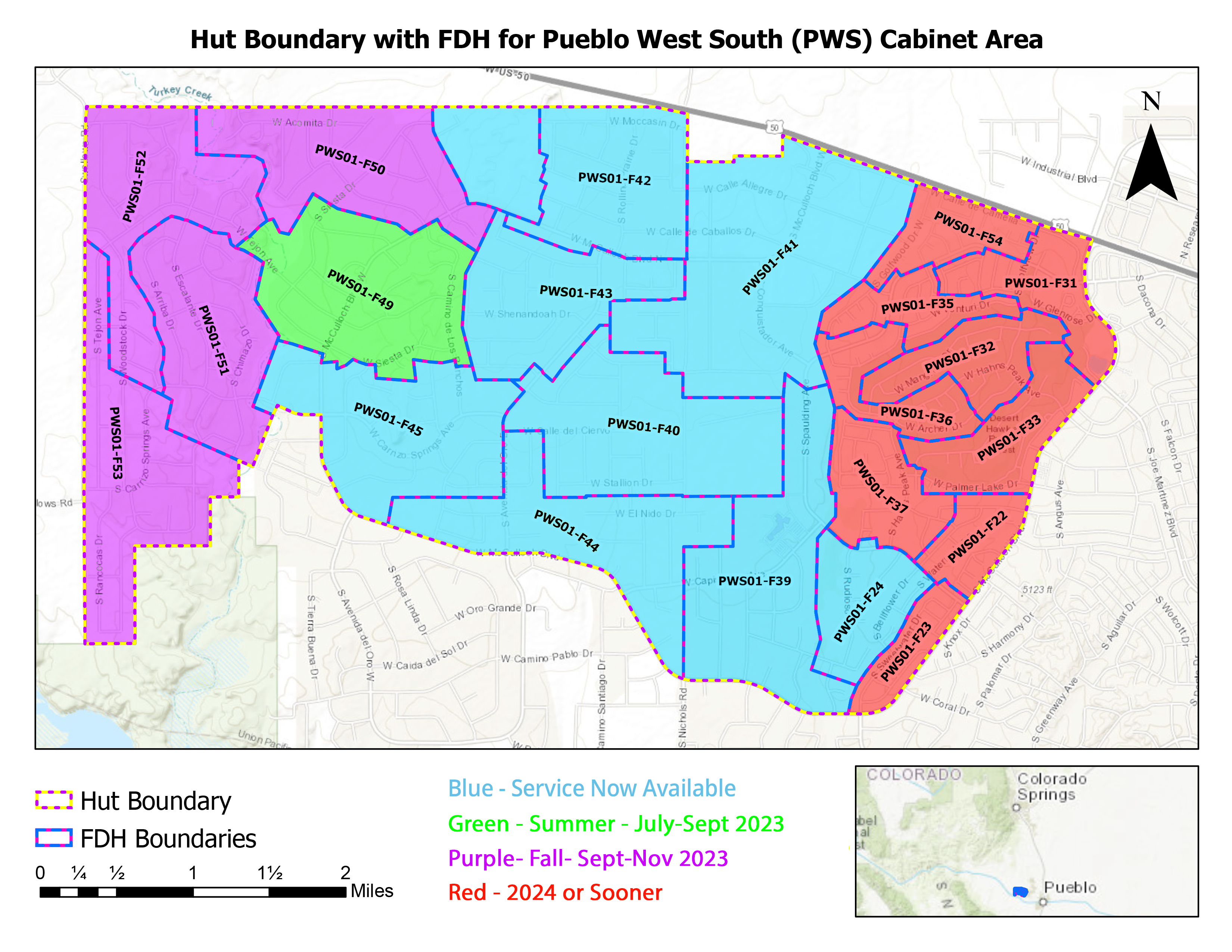 Burland/Bailey: Waiting for Spring to finish the total construction build.  We are so looking forward to all of you being our customers and bringing you real high-speed Internet Services!

Staunton/Pine: Engineering and Design continue here and we are on track for construction in 2023.  We will be there, so put it on your calendar to look forward to the celebration of real high-speed Internet!
Below is high-level project time line, we will tighten up the dates upon securing permits.
•    Receive Agreement from State:                     9/22/22
•    SPT Commences Construction:                     2/20/23
•    SPT begins to turn-up Customers:                  7/5/23 
•    SPT Completes Construction:                        6/15/24  
•    SPT Completes Customer Activations:            9/15/24  
 
Grand Junction: 
Construction in Grand Junction is progressing, and our mission to deliver fiber internet access to the people there continues thru the end of the year. Make sure you sign up for your own high-speed connection; contact us today, and get ready to experience the fiber-fast difference!

3/20/2023 - Construction crews are pulling fiber on Cottage Meadows and Camelot Ln in Grand Junction currently.