I am a customer.
I want service in Texas.
About Highline Fiber Internet in Texas
Highline is a high-speed internet and voice provider that serves previously underserved and unserved communities throughout the United States.
Highline believes everyone deserves access to every opportunity that comes from fully participating in today's digital world. And we are committed to bringing the power of fiber-enabled internet to communities across the U.S.
We're Local
We care about the local community because we're a part of it. As Texas residents, we take great pride in our community!
Honoring Our Teachers
Texas teachers deserve recognition for their hard work and commitment. Highline invites you to nominate someone to be recognized as a Teacher of the Month. Winning teachers will receive a $200 gift card.
Honoring Our First Responders
Texas first responders work in extreme conditions to keep our citizens safe. Highline invites you to nominate someone to be recognized as a First Responder of the Month. Winning nominees will receive a $200 gift card.
Affordable Connectivity Program
The Affordable Connectivity Program is a government program that helps low-income households pay for access to high-speed fiber internet.
Texas Updates
Want to know if we're available in your area? Check Availability
Area Updates:
We at Highline are proud and overjoyed to announce our arrival. In about three weeks, we will actively turn customers on in Hardin County, TX.  The first neighborhoods that will receive our service are our customers in the Westwood Heights, Silvercrest, and Riverbirch areas of Lumberton. After all the testing is complete, we should be ready to go turn customers up for service in about three weeks.  We are so excited about welcoming the residents of Lumberton to the Highline Family.
Keep your eyes open, Silsbee— We are coming your way!! Certain Silsbee residents should be able to enjoy Highline services beginning early second quarter.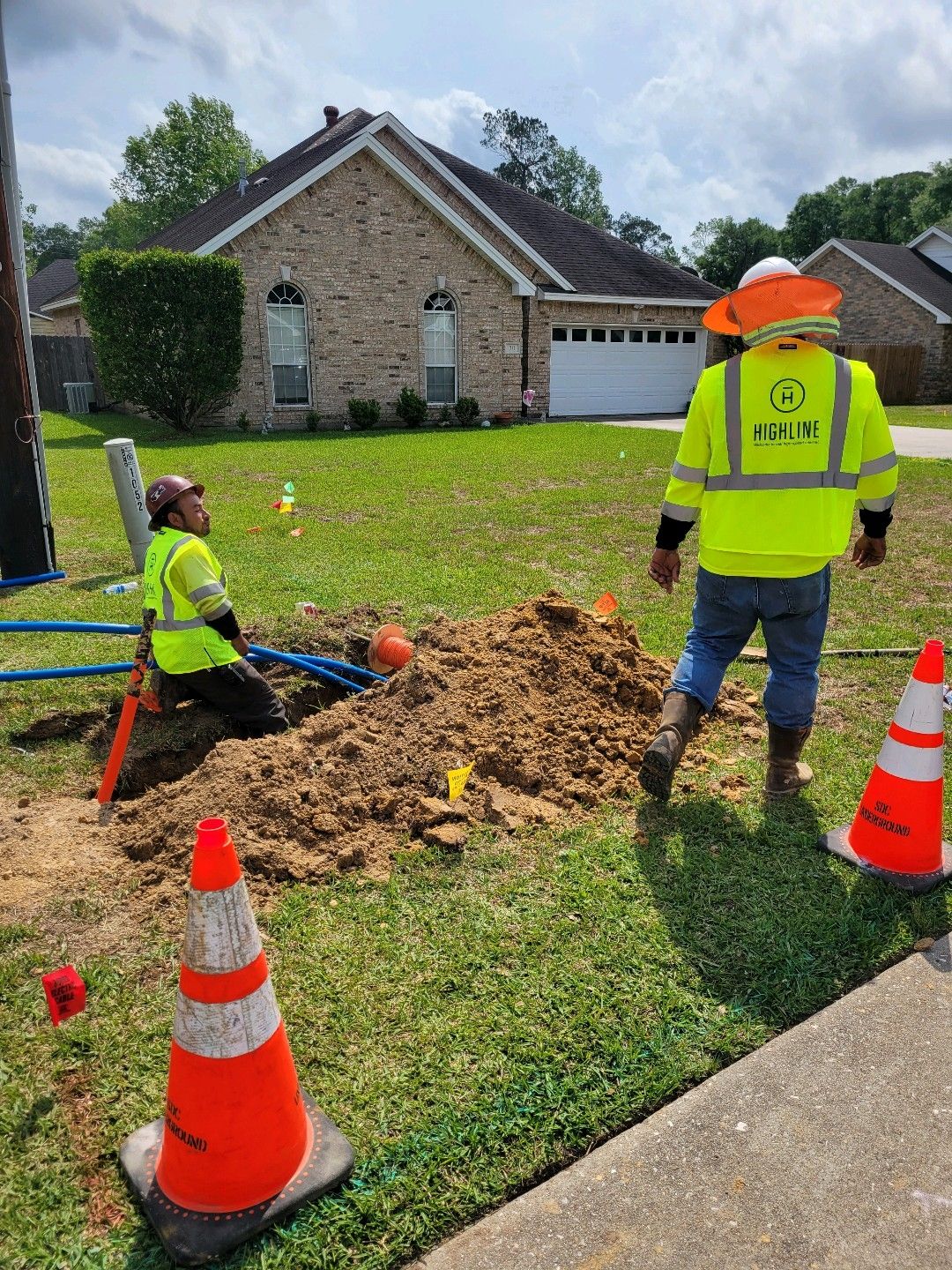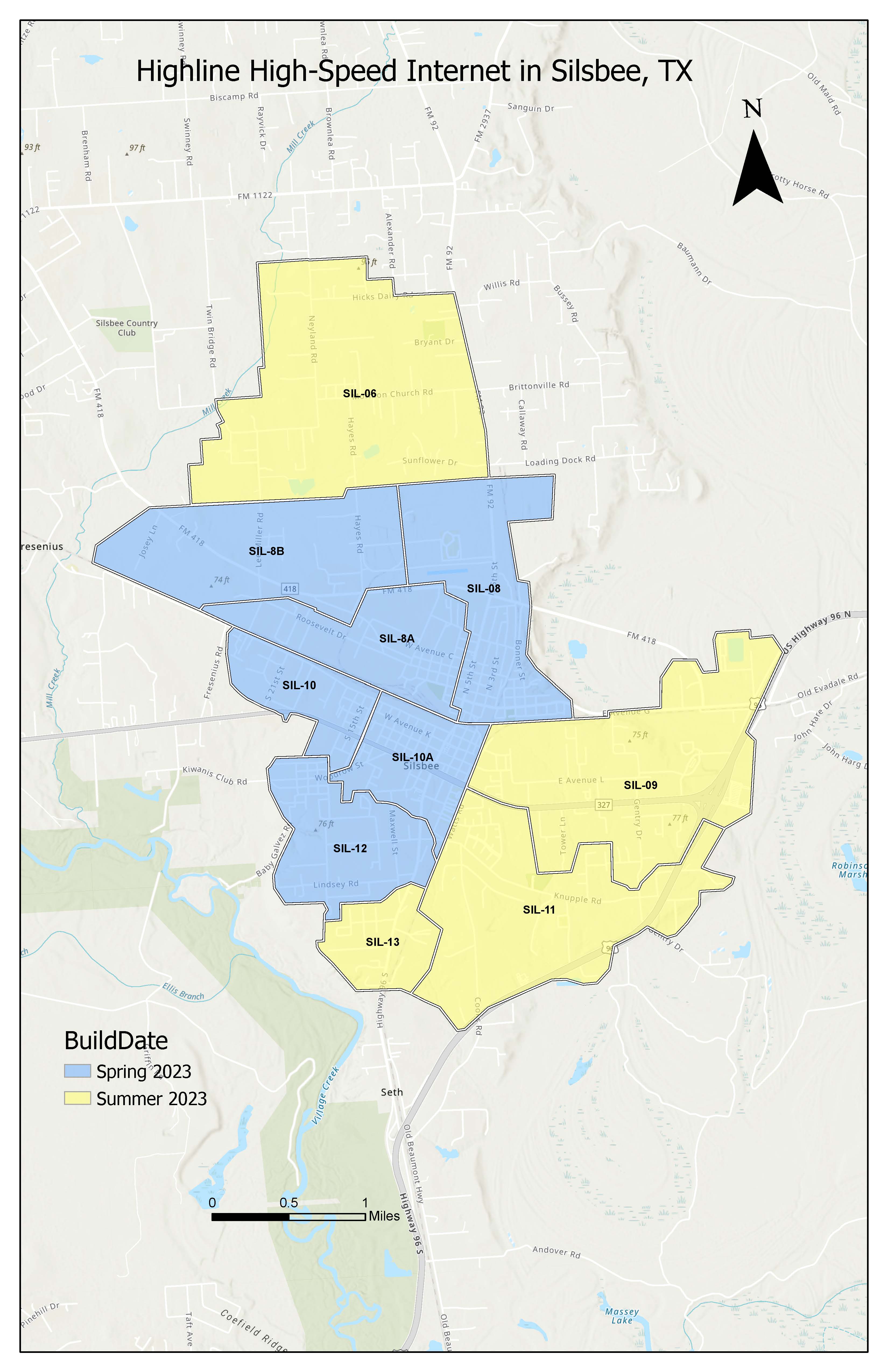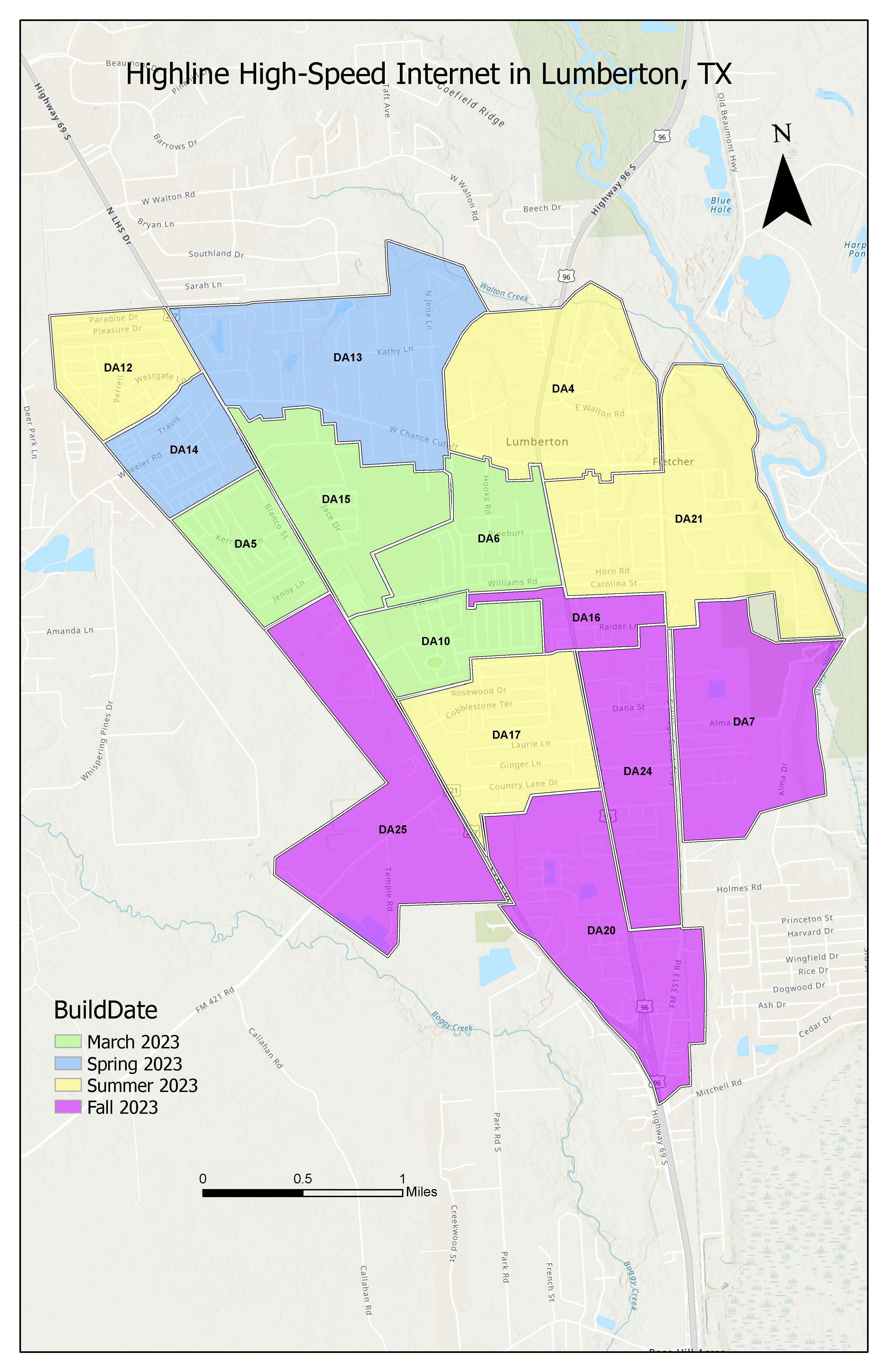 Highline will also introduce our Teacher of the Month and First Responder of the Month programs. If you know of a Teacher or First Responder deserving of recognition, please let us know by filling out the forms on our website:
https://highlinefast.com/teacher-month
https://highlinefast.com/first-responder-month
Our Community Relations Manager is hard at work for the Hardin County Community and will bring great things your way!