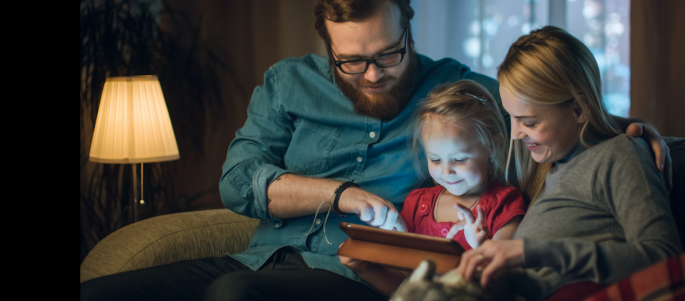 Connectivity for Everyone
We're committed to helping your community fully engage in the opportunities that come with real high-speed internet. That's why we created HighlineCares, a program that helps raise funds to enable everyone to participate in these opportunities.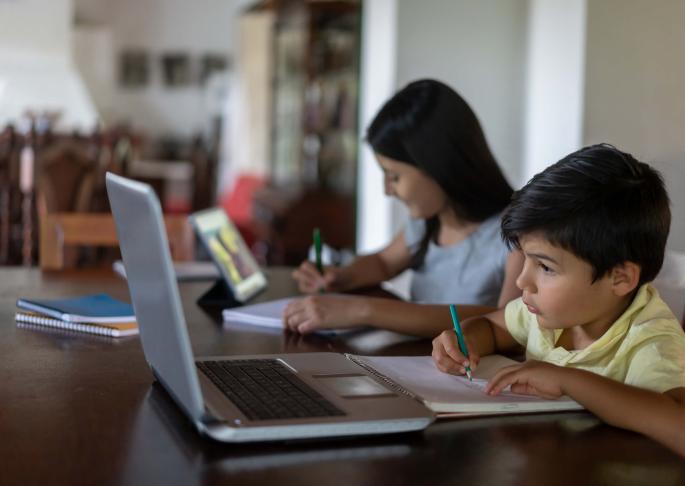 Honor a Deserving Teacher
Our teachers should be recognized more often for their hard work and commitment to making a difference in their students' lives. Highline invites you to nominate someone you feel deserves to be recognized as a Teacher of the Month. Winning teachers will receive a gift card.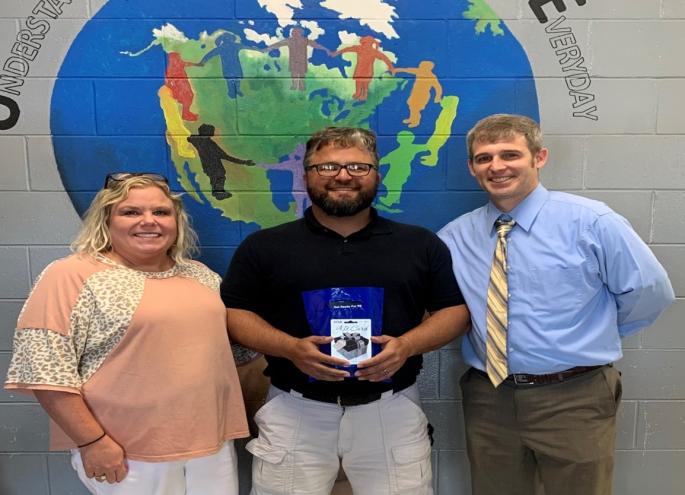 Teacher of the Month - Georgia
Travis Barber
Congratulations to our April teacher of the month from Upson-Lee Elementary School, Travis Barber. Pictured below are Travis Barber, Chip Clarke (Assistant Principal), Amy Ellington (Assistant Principal), and Alexis Scott-Myers (Highline Community Relations Specialist).
Mr. Clarke and Mrs. Ellington were ecstatic for Travis to receive recognition as the HIGHLINE teacher of the month. Mr. Barber's contagious smile lights up the room with his high energy and joyful spirit. -Enjoy the week off and your visit to BASSPRO SHOP!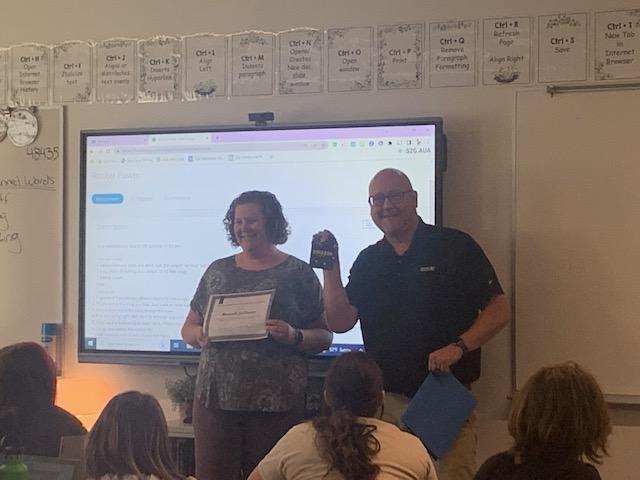 Teacher of the Month - Colorado
Brandi Jackson
Our Teacher of the Month for March was Brandi Jackson of Swallows Charter Academy. Below is a biography she wrote for me about why she got into teaching and what her favorite part about it is. 
"Over the years I have taught many things from Kindergarten to 12th grade.  I have been with Swallows Charter Academy since I began teaching in the fall of 2016. Currently, I teach computers and STEM to Middle and High School students. My STEM classes integrate with the Core Knowledge curriculum that SCA uses and are focused on developing a variety of problem-solving skills. In 2018 I was the Air Force Association Mel Harmon Chapter Teacher of the Year for my work in computers, part of which was developing the entire technology curriculum from K-12 for SCA. In addition to STEM and computers, I have been the Swallows Charter Academy Yearbook Advisor for the last 5 school years. After school, I chair the "geeky" clubs, CyberPatriot, and Girls Who Code for both Elementary and Middle School. I am a huge supporter of lifelong learning; you can learn something new every day. This is a big reason for my becoming a teacher. As a teacher, I want to instill not only knowledge, problem-solving, and lifelong skills in my students but also want to instill a love for learning. One of my favorite things about being a teacher is the relationships I get to build with my students, many of whom I have known since I started teaching, and how much I learn on a regular basis from them."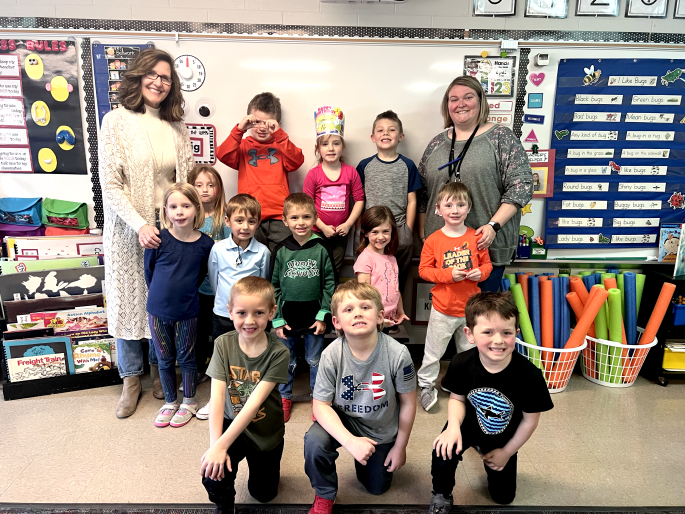 Teacher of the Month - Michigan (Delta County)
Pam Ballard
Happy May to our new Teacher of the Month Pam Ballard! Pam is a Kindergarten teacher from Cameron Elementary Schools in Gladstone where she has been teaching for 25 years—16 of which have been Kindergarten.
As soon as I walked into the building I was greeted by Principle Inghram who walked me down to Pam's classroom. She told me Pam was "the best of the best" and deserves this recognition. And as soon as I stepped into the classroom I could tell that the students love her. They were so attentive to everything she said and you could feel that they were comfortable and loved. And that was the one thing she wanted most in her teaching career—for the kids to feel loved; Kindergarten is the first year that they are away from home and it's the foundation of how they will view their education. She wants to make sure every year is special for the kids she teaches because it is all new to them. Because of that, her classroom likes to have fun, dance, and play games regularly!
Our hats off to this fabulous teacher and all she does to give our kiddos a shining start to their education. So make sure that if you see Mrs. Ballard you tell her congratulations on being Highline's May Teacher of the Month!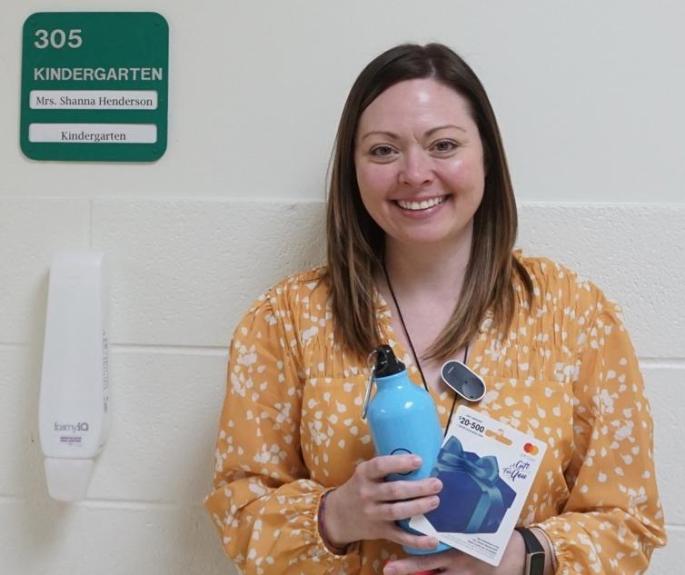 Teacher of the Month - Michigan (Brown City)
Shanna Henderson
This month we celebrate Shanna Henderson as our teacher of the month. Shanna works at Brown City Elementary School as a kindergarten teacher. She was nominated by one of her students parents and this is what they had to say: "Mrs. Henderson is a kindergarten teacher who goes above and beyond for her kids both present and past. This year she has 16 boys out of 25 students. They are a wild bunch and yet she handles them with grace and charm. I could not ask for someone better for kindergarten for my son for even on his worst days he comes home with a smile because of her."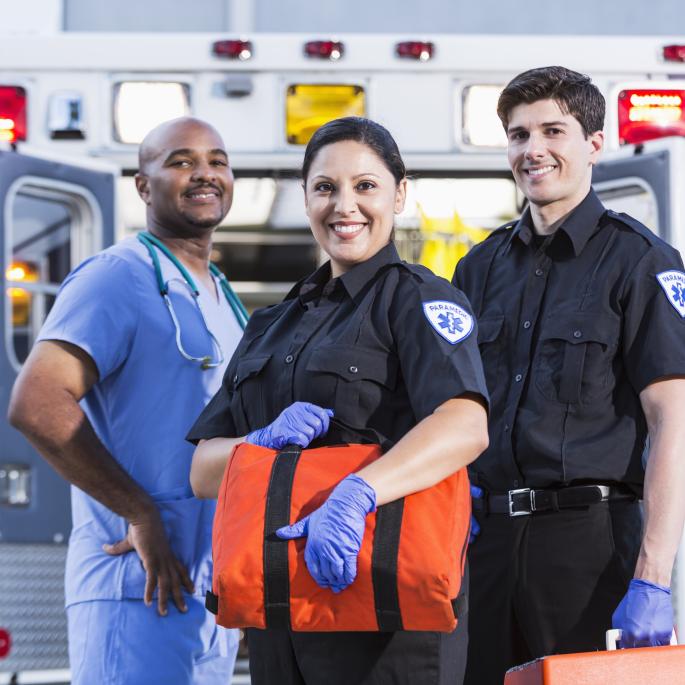 Nominate a First Responder
Our first responders should be recognized for their dedication and commitment to public safety in our communities. Highline invites you to nominate someone you feel deserves to be recognized as a First Responder of the Month. Winning nominees will receive a gift card.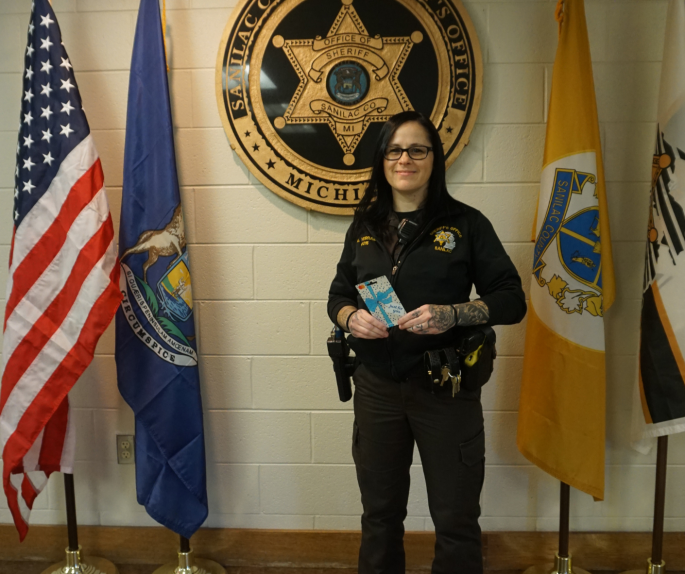 First Responder of the Month - MI
Deputy Varran
Congratulations to our First Responder of the Month, Deputy Varran of the Sanilac County Sheriff's Office. Deputy Varran has been servicing the community for 10 years. She has worked hard to be where she is and goes above and beyond for her job.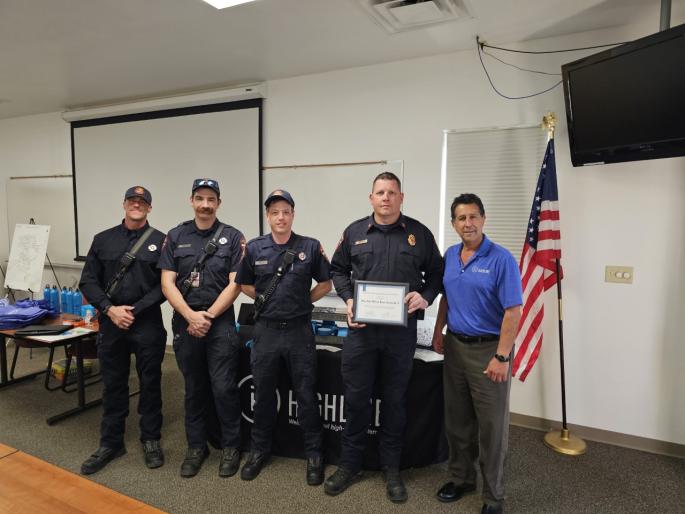 First Responder of the Month
Fire House 3 in Pueblo West, CO
Highline hosted a community meeting in Pueblo West North and was able to address questions and concerns about construction and estimated timeframes for soon to be active cabinets. The meeting itself was very positive, effective, and we were able to follow up with customers we might not have otherwise gotten the opportunity to meet in person. We raffled away some prizes, had some good snacks, and were able to honor a teacher and a firehouse for our teacher of the month and first responder of the month programs.
Instead of just honoring one person for the First Responder of the Month, we are recognizing an entire firehouse for what they do for our community. The bi-monthly award was given to Fire Station 3 in Pueblo West for their dedication to helping and protecting our community. Below is a snippet from their website: 
"Our firefighters are an aggressive group of highly trained professionals who understand the risk they may encounter every time they report for duty. They look at balancing their safety and the danger of the job while considering the safety of the citizens and themselves. They are active in public education for our children, parents and seniors. Supporting the wonderful array of community events and activities that make Pueblo West a great place to live.  Our staff are involved in a number of local, regional and state level organizations in the fire and emergency medical fields. We are actively involved with our many partners through constant collaborative networking and training opportunities."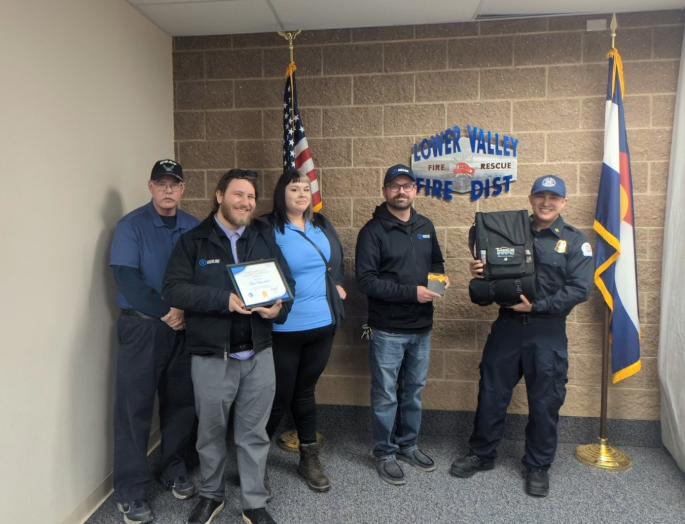 First Responder of the Month - GJ
Ben Gardner
Congrats to our Grand Junction First Responder of the Month - Ben Gardner! Ben has been providing service to Lower Valley Fire's service area for ten years.  He has risen through the ranks to Captain.  As a Captain Ben has continuously driven the entire department towards excellence through training and being an exceptional example of a firefighter and person.  Ben is considered a subject matter expert in many topics related to firefighting however his specialty is extrication following a motor vehicle collision.  Ben's knowledge and expertise in extrication has affected many lives through the ability to rapidly remove victims from entrapped vehicles.  Ben is also one of the most seasoned and specialized LVFD firefighters at going interior on structure fires to search for victims.  One example of his excellent service happened recently.  LVFD was paged out for a residential structure fire with smoke and flames showing.  This was in the Mack area and Captain Gardner responded from LVFD station 32.  Captain Gardner was in the first arriving unit.  After updating dispatch that the structure was fully involved Captain Gardner observed an individual trying to re-enter the structure through the front door.  Without hesitation Captain Gardner ran to the front door and physically pulled the individual out of the doorway and down onto the safety of the lawn where he restrained the individual for their own safety until law enforcement arrived and was able to assist.  It was identified that the individual was extremely disoriented and transported to the hospital for evaluation.  Without a doubt Captain Gardner's actions this day without hesitation prevented serious injury or death to this individual.  Thank you for your time and assistance in recognition to Captain Ben Gardner for his exceptional performance in the line of duty for his community.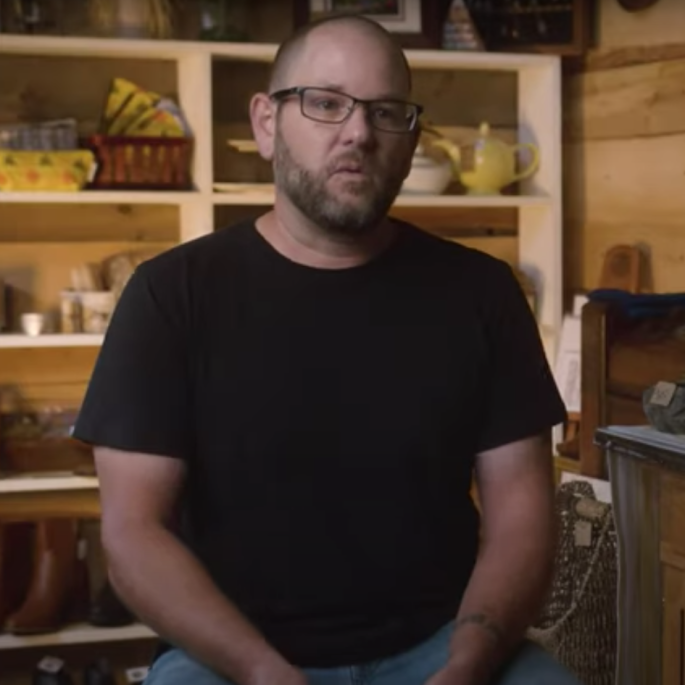 We Hear You
The Power of Communication
Dr. Adam Ingrao of Bee Wise Farms explains exactly what high-speed internet means to his life, his home, and his work in this short but powerful video.
Are you ready for real high-speed internet?
Check Local Availability

Check Local Availability

Sign Up For Service

Enjoy Fast Internet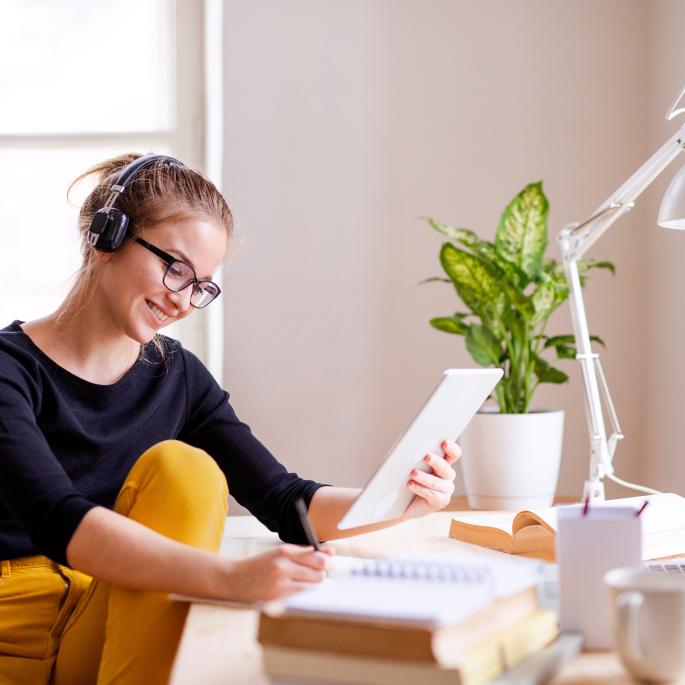 Check Availability in Your Area
Enter your address to see if high-speed internet and voice services are available where you live.