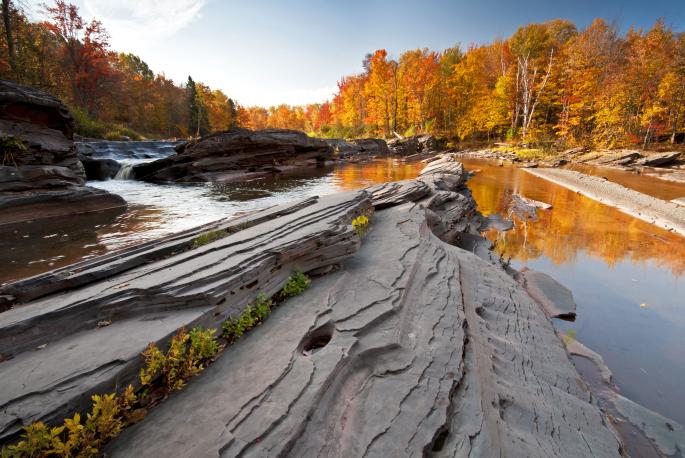 High-Speed Internet for Michigan
Welcome to Michigan, the Great Lakes State, and the only state in the nation with two Peninsulas!
Highline was established to solve the internet problem for many unserved, underserved, and unhappily served households throughout Michigan. While we have started in Delta, Sanilac, and Menominee Counties, over the next 3-4 years, our blazing fast internet network will be available in every Upper Peninsula and Thumb county, serving over 50,000 households.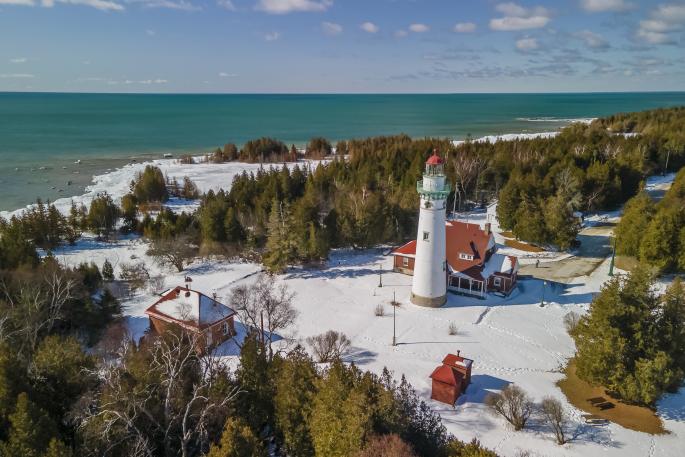 The End of Buffering Once and For All
If your household is constantly complaining about the reliability and slow speed of your current connection, Highline will solve that problem with our blazing fiber Internet service. Our current customers are connecting multiple tv's, computers, tablets, gaming stations, cell phones, cameras to the Highline connection, and there is enough bandwidth to support every device connected to the new Wi-Fi 6 router we include with our service.
Our App also provides the ability to protect your home network as well as parental controls to manage and monitor in home use.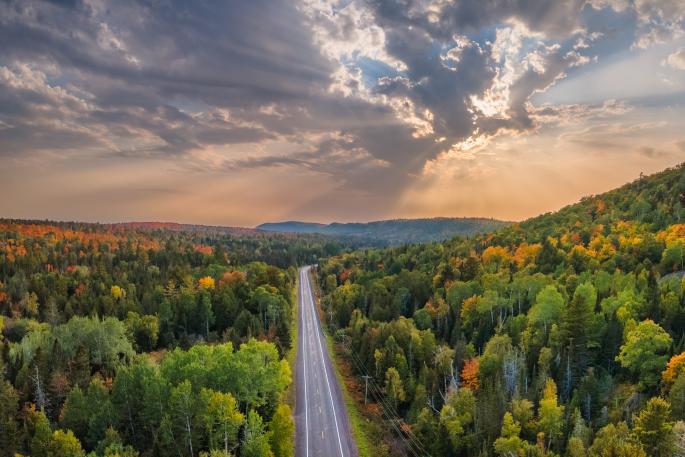 Service Spotlight
Delta and Menominee Counties: 1,294 homes ready for service in Delta County; 5,528 homes planned in Gladstone, Rapid River, and Powers in 2022. 
The Thumb: 887 homes ready for service in Sanilac County; 8,000 homes planned in Sanilac, Tuscola, and St. Clair in 2022. 
Latest Updates
It is always busy at Highline, and September was no exception. We are making significant progress on our fiber network as we work to meet the needs of the many counties we are serving and plan to serve in the coming months and years. Currently, we have 850 happy customers installed on our fiber-to-home network in Michigan.
 
September went by in a flash, but we were able to attend the 2022 MTA Regional Summit in Marquette and participated in community events in both Delta County and Sanilac County, including Yooperfest in the UP. Highline also continues to contribute to food pantries and shelters throughout Delta and Sanilac Counties to support our communities.
 
October will be another busy month as the colors fade from yellows and reds to shades of brown. We will still be out and about, working with townships on becoming Smart Rural Communities—this month we welcome Lynn township as our newest smart rural community located in St. Clair County. We will also be attending many local events such as the Rotary's Vino at the Casino in Delta County. To celebrate Halloween, Highline will be passing out candy at the haunted village hosted by the Sanilac County Historic Village and Museum and participating in a community Trunk-or-Treat in Delta County.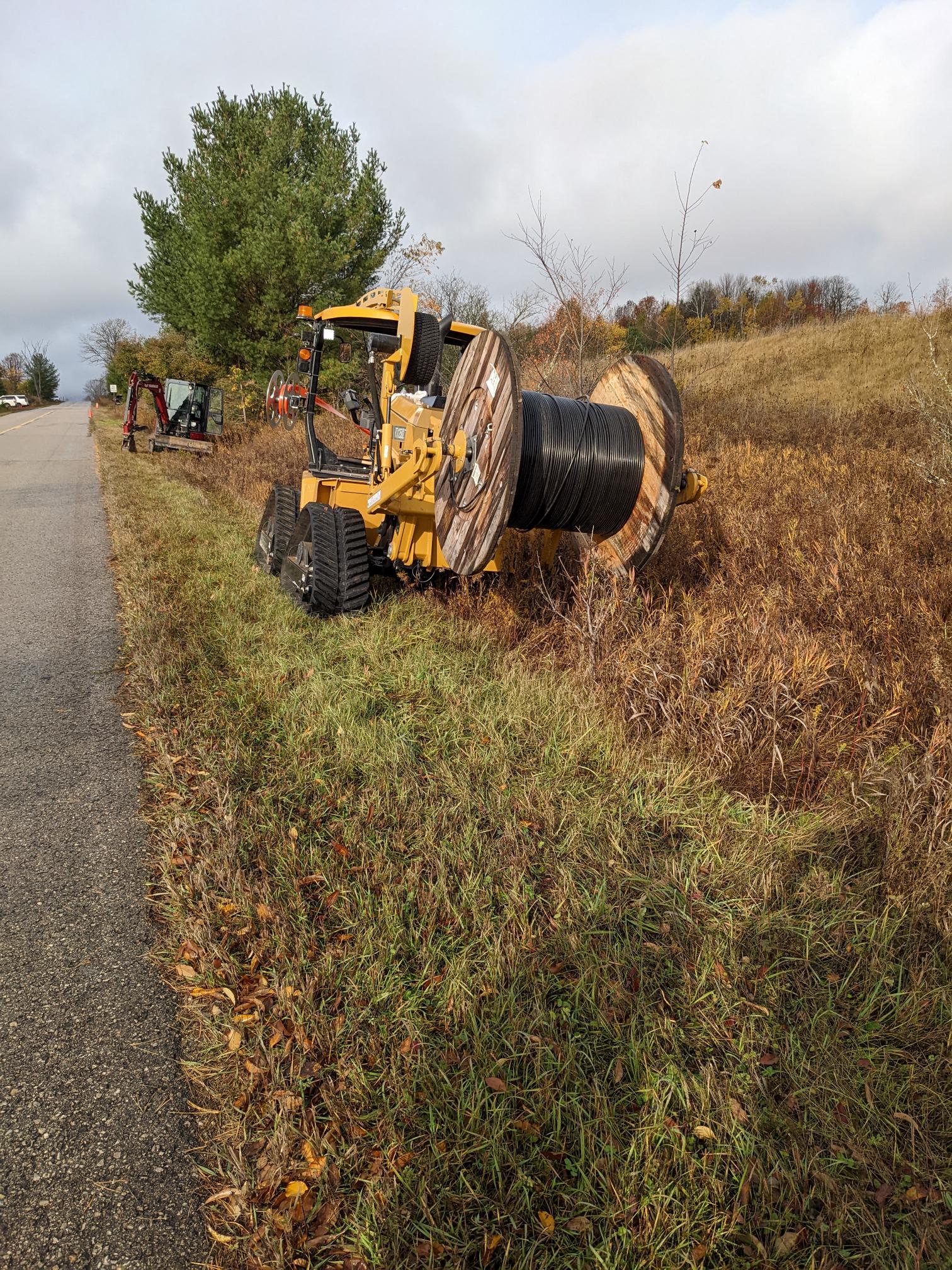 Both Markets: Our current survey feedback says 98% of our customers would refer a friend or family member based on their overall experience with Highline and the quality of their new fiber to the home Internet connection.  Please visit our website at www.highlinefast.com or call 1-888-212-0054 and our US-based customer service team will be glad to assist in the sign-up process. What to expect:  When your address is ready to serve, we will schedule the in-home installation.  Within 10 days of that appointment, we'll call to install your drop. With your permission, no one has to be home for this appointment.  If you are available on that day, we'll complete the entire installation process. Both our fiber drop technician and an in-home technician will take the utmost care of your property to ensure you are 100% satisfied with your Highline experience.  

 

Highline can already serve 2,675 homes and businesses in the UP and another 1,880 in the Thumb. We need your help to spread the word that Highline is increasingly available to residents in Bark River Township, Ford River Township, Wells Township, Cornell Township and Escanaba Township in the UP. In the Thumb, we've expanded gigabit service in Moore Township, Snover, Watertown Township, Maple Valley Township, Lynn Township, Brown City and outside of city limits Sandusky. It is our plan to install service this winter with temporary fiber drops for eligible households to keep serving households needing a better internet connection.

 

 

 

It is truly life-changing to finally have a real Internet connection for your family.   

 
Come back here to read about our progress and where we are currently building in Michigan.