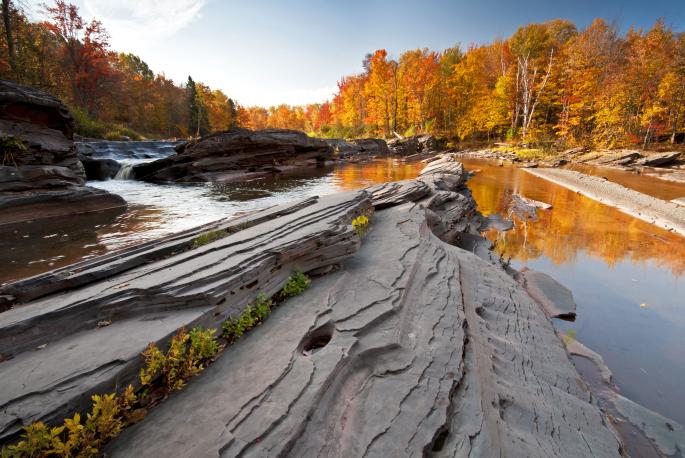 High-Speed Internet for Michigan
Welcome to Michigan, the Great Lakes State, and the only state in the nation with two Peninsulas!
Highline was established to solve the internet problem for many unserved, underserved, and unhappily served households throughout Michigan. While we have started in Delta, Sanilac, and Menominee Counties, over the next 3-4 years, our blazing fast internet network will be available in every Upper Peninsula and Thumb county, serving over 50,000 households.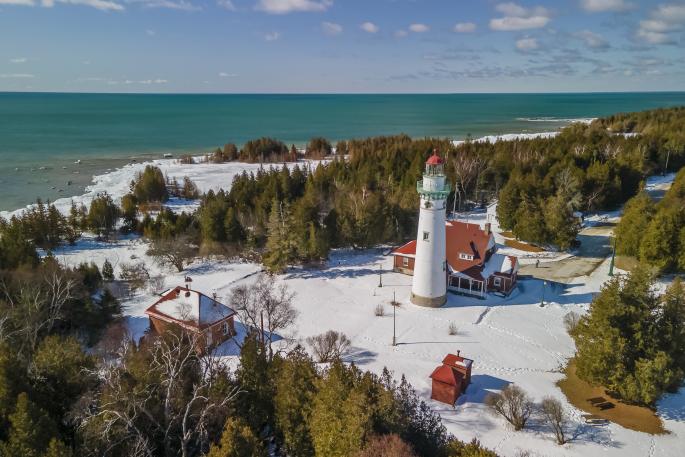 The End of Buffering Once and For All
If your household is constantly complaining about the reliability and slow speed of your current connection, Highline will solve that problem with our blazing fiber Internet service. Our current customers are connecting multiple tv's, computers, tablets, gaming stations, cell phones, cameras to the Highline connection, and there is enough bandwidth to support every device connected to the new Wi-Fi 6 router we include with our service.
Our App also provides the ability to protect your home network as well as parental controls to manage and monitor in home use.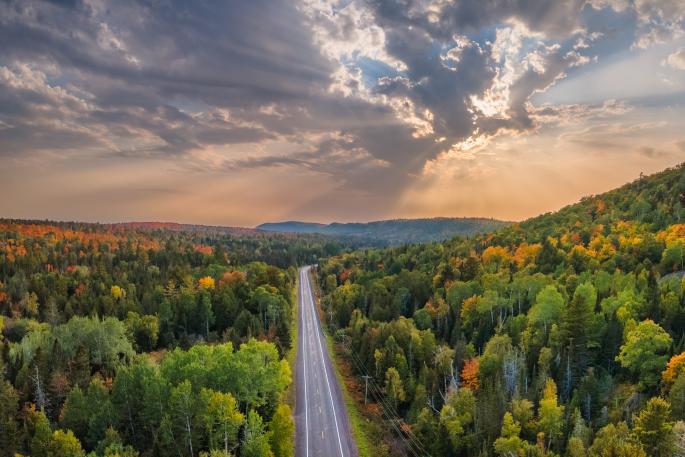 Service Spotlight
Delta and Menominee Counties: 1,294 homes ready for service in Delta County; 5,528 homes planned in Gladstone, Rapid River, and Powers in 2022. 
The Thumb: 887 homes ready for service in Sanilac County; 8,000 homes planned in Sanilac, Tuscola, and St. Clair in 2022. 
Build Updates
Highline continues to connect customers, even in the winter months! We have identified over 1,000 homes in Delta and Sanilac counties that are eligible for a winter installation. Crews will be on the roads hanging tags on those homes; so please sign up if you receive a door tag!
Currently, we have 1,069 customers in the U.P. and Thumb and are gearing up for our fast-approaching spring season. 
 
OUT IN THE COMMUNITY
It's been a wintery month in both Delta and Sanilac Counties, but our community relations teams have been out and about partnering with businesses and giving back.
In Delta County, Highline sponsored a fundraiser for the Tri-County Safe Harbor that benefits assault victims. Safe Harbor is holding a capital campaign to raise funds for a new facility that will serve both Delta and Menominee Counties. Highline was honored to be a sponsor at the event and give back to such a worthy cause. 
The U.P. team was out at Escanaba Jr/Sr High stocking their food pantry with supplies. The pantry is open to any student in need of a snack or meal to take home. Local schools do so much for our kids, and we love giving back whenever possible.
We also honored another Teacher of the Month for January, Diane Johnson. Diane has taught for 31 amazing years in the Bark River area. She started out at Hannahville schools, then accepted a position at Bark River-Harris schools and has been there ever since. Currently, she teaches Title 1 classes and oversees the preschool program, but previous to that, she taught 3rd grade at BR-HS. Diane graduated school herself from BR-HS and is proud to be teaching at her alma mater. Please congratulate Diane, for her 31 years of making a difference in our children's lives. We are honored to HONOR you for all that you have done!
In Peck, Highline participated in a benefit dinner for a Peck kindergarten teacher and her daughter. Proceeds from the dinner will go towards nine-month-old, Quinnlyn who was born with a rare genetic disorder. 
Highline continues to stock the Snover food Pantry monthly. Highline loves to visit our friends at the pantry and help give back to the communities we serve.
In the Thumb, we honored Michele Blake as our Teacher of the Month from Brown City High School.
"Michele Blake is one of the most experienced teachers and also one of the most active.  Stepping up to any challenge to provide the best learning environment and opportunities for students.  In addition to her duties coaching cross country and track she helps her husband with the wrestling team and also leads our student council.  We appreciate all she does for the students, staff, and Brown City community." 
 
Come back here to read about our progress and where we are currently building in Michigan.